About Money Summit
Money Summit & Wealth Expo is the only conference and expo in the Philippines on investing and trading, dedicated to educating and empowering self-directed individual investors through access to investment experts and a market showcase of financial instruments.
Started in 2010 and held once or twice a year, Money Summit & Wealth Expo is now on its sixth run and has attracted over a thousand investors, traders, and entrepreneurs from across the Philippines.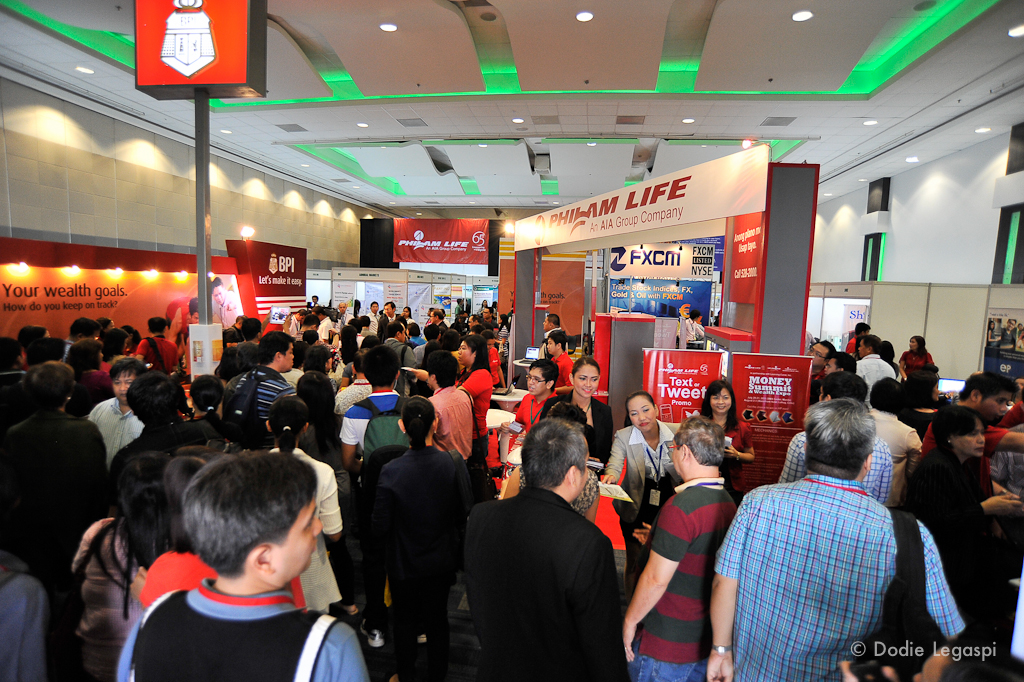 A Unique Event
Money Summit & Wealth Expo is the only investing and trading conference and expo in the Philippines. Now on its sixth run, it has become the annual gathering of investors, executives, entrepreneurs, and professionals looking for more investment options and seeking new investing and trading strategies in the financial and property markets.
It is also a prime venue for financial institutions and real estate developers to showcase their expertise, products, and projects to highly qualified and motivated individuals.
Access to Investment Experts
For the past five runs, Money Summit & Wealth Expo has featured the foremost experts in stocks, forex, funds, and real estate. These include CEOs, best-selling authors, and industry practitioners from the Philippines, Hong Kong, and Singapore.
The event has educated thousands of investors at all levels through premium content at the conference and free talks at the expo.
A Marketplace of Investment Options
With 40 exhibitors including banks, insurance firms, investment companies, property developers, and brokerages, visitors to the expo can choose from a wide array of investment options. There are also free investment talks at the expo area where visitors can learn about the basics of financial planning and investing.
Check the dates and venue of Money Summit & Wealth Expo.