The Stock Market Investing Summit and the Real Estate Investing Summit are spin-off conferences of Money Summit & Wealth Expo, the number one conference and expo on investing and trading in the Philippines, dedicated to educating and empowering self-directed individual investors through access to investment experts and a market showcase of financial services and real estate properties.
The pioneer in investment conferences in the Philippines, Money Summit & Wealth Expo started in 2010 and held once or twice a year. It is now on its 8th run and has attracted over 10,000 investors, traders, and entrepreneurs from across the Philippines.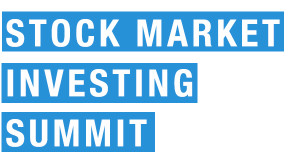 Stock Market Investing Summit is a conference on investing in the stock market aimed at intermediate- and advanced-level investors and traders.
For this run, the theme of the conference is "Invest Like Warren: How to Be a Successful Value Investor." It will be the first and only conference on value investing in the Philippines. You will learn the principles and strategies practiced by famous value investors such as Benjamin Graham and Warren Buffett.
Real Estate Investing Summit is a conference on investing in the real estate market aimed at beginner and intermediate-level property investors.
The theme for this conference is "Real Estate Investment Opportunities" where you will learn about the different ways to make money in real estate. These include flipping, rent-to-own, build-and-sell, condo rentals, office rentals, among others.